Description
Deep Stone Crypt
Raid Completion
---
Beyond Light is here and with it our first new raid Deep Stone Crypt!
Not much is know about the new raid at this point in time, outside of it taking place on europa. There will be plenty of new rewards to earn for your Guardians! New armor set, weapons, mods and emblem to collect.
Rewards
All rewards are completely RNG and not guaranteed.
Boss drops will reward

Legendary

 raid rewards at a 

Pinnacle Level

.

Unique Armor and Weapon drops.
Raid completion emblem: Crypt Reawakened
Eyes of Tomorrow – Exotic Rocket Launcher
This exotic rocket launcher has a chance to drop when you defeat the final boss of the raid.
We have a guaranteed service for this here.

Retrocausality – Exotic Sparrow
You get this exotic sparrow by completing the Not a Scratch Triumph.

No Love Lost – Exotic Ghost Shell
You get this exotic sparrow by completing the Rock Bottom Triumph.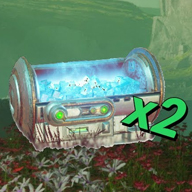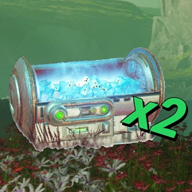 Hidden Raid Chests – Extra Option!
We will obtain the hidden raid chest if you add this option.
These chests can possibly reward Deep Stone Crypt mods along with legendary raid armor.
Cache of the Crypt – Extra Rewards!
Cache of the Crypt is available after defeating the final boss encounter and allows you to purchase additional rewards for Spoils of Conquest. Any armor of weapon drops you have already acquired from the raid can be purchased again for 20 Spoils for a random roll and 4 Caches are available for 60 Spoils each and they have a chance to reward either an armor or weapon drop. Each cache has its own loot table and the drop is random between the available items in the cache. Look below for a list.
Abomination Spoils Cache – Head, Chest, Leg, Sword or Machine Gun
Disarmament Spoils Cache – Chest, Arms, Class Item or Hand Cannon
Replication Spoils Cache – Arms, Legs, Class Item, Sniper Rifle or Shotgun
Security Spoils Cache – Arms, Legs, Class Item or Scout Rifle
IMPORTANT NOTE:
You MUST have the spoils to acquire these items.
You MUST have discovered an item before buying it from the Cache.
Please NOTE on checkout which items/caches you would like us to purchase for you
Requirements
Must have the Beyond Light DLC
You have to be of 1230+ Power Level
Order Options
Account Recovery
Our team will sign onto your account and complete the service. Make sure you fill out our checkout form with the necessary details.   You will be notified via text or email before signing on.
Play With Our Team
Join us and complete the Deep Stone Crypt raid for a first hand look at how its done!